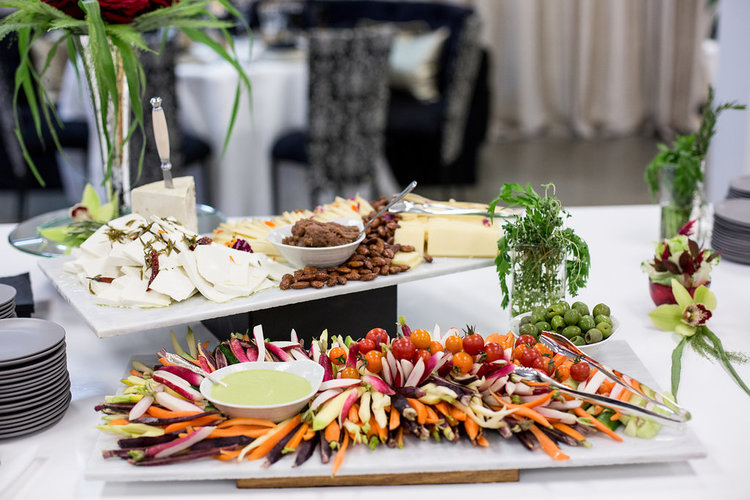 A Dinner Party For Valued Clients
Mom always said, the quickest way to the heart is through the stomach.
Taste of Pace was thrilled to help Classic Party Rentals celebrate their most valued clients. The event decor was beyond our wildest dreams. For example, they hung chairs at the entrance! I mean, that is some serious decorating dedication.
We matched their level of enthusiasm by putting together a beautiful buffet of classic catering dishes and hors d'oeuvres made with locally sourced ingredients. We approach every catered event with the mind set that, local event catering at it's finest should start with locally sourced ingredients. Since Taste of Pace is all about showing our appreciation for our clients, farmers, and collaborative partners; we were thrilled to cater this corporate event and show our love and appreciation!
Stationary
Artisanal Cheeses and Charcuterie
spiced almonds, date paste, creamy herb dip, cornichons, olives, whole grain mustard
Roasted Fingerling Potatoes
romesco, chorizo
Hors D'oeuvres
Shredded Duck
castelvetrano olive agro dolce, housemade tostada
Sepia Agnolotti
spring pea, mint, bottarga, chili flakes
Fried Squash Blossom
herb ricotta, fleur de sel smoked pepper tomato marinara
Gazpacho Shooter
tomato, melon, herb pistou
Pork Rilletes
pickled shallot, paper crostini
Polenta Triangle
green harissa, feta, basil