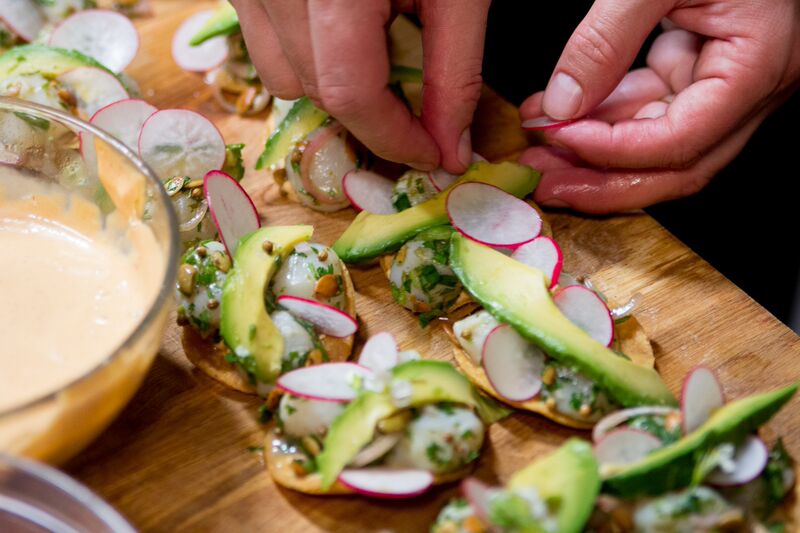 Demonstrations And Dinner at Tastemade
Instead of "Netflix and chill" we took Netflix to dinner.
During a creative retreat, the Netflix international team came to Tastemade Studios where Taste of Pace created an immersive experience filled with cooking demos, dinner, and a studio tour. To speak to the international presence of Netflix, we created an edible Rainforest (Brazil) and tray passed mini brats with hefeweizen shots (Germany).
Hors D'oeuvres
Mini Brats
Served with beer shots
Salad
Shaved Seasonal Vegetable
Avocado mousse, champagne vinaigrette, spring flowers
Beet Root and Carrot Trio
Zucchini, cucumber, asparagus
Protein
Lamb Chops
crushed cherry red wine sauce
Brined Salmon Filet
dill caper lemon creme fraiche
Sides
Seasonal Spring Vegetables
burrata, lemon, mint, olive bread
Bagna Cauda
seasonal vegetables