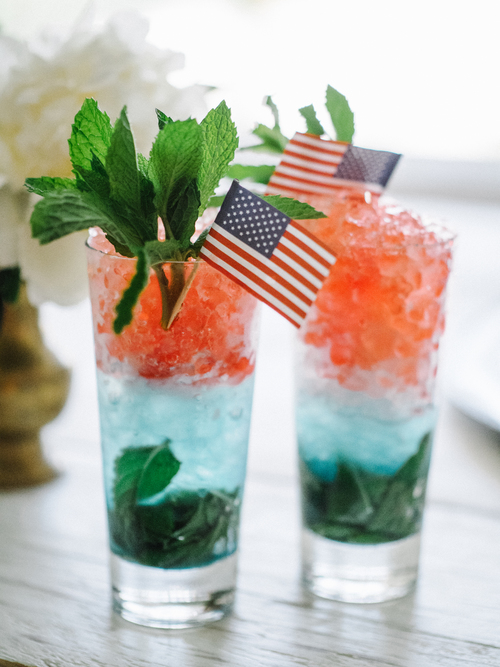 Style Me Pretty In Stars and Stripes
This was an all american extravaganza done right.
Modern Dame cutie, Janet Pae helped us arrange this picturesque holiday spread for Style Me Pretty Living. Along with Cocktail Academy, Holly Flora, and Dishwish, this Fourth of July was one for the books. The menu was filled with down home american grub, Shrimp and grits- Yes, please! But the real show-stopper was the grilled cheese with cave aged sharp white cheddar melted to perfection. This spread would have impressed good ol' Uncle Sam!
Menu
Grilled Cheese
cherry tomato confit, olive bread, basil
Gazpacho Soup Shooters
tomato, melon, herb pistou, shrimp
Squash Blossom Tart
tomato, eggplant, housemade ricotta,
BLAT
bacon, lettuce, avocado, tomato, brioche
Burrata
tomato, torn bread crouton, cucumber, basil, red wine vinaigrette
Photos by: Photo credit: Steven Steinardt
Read more about our holiday party catering from our stylish friends at Style Me Pretty