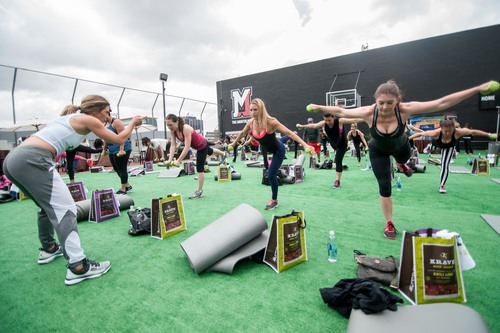 Hollywood Fitness Event Catering
We built a strong and lean menu for the toughest event in Hollywood.
Atop the Montalban theater in Hollywood, attendees pushed themselves to their physical limits with Jillian Michaels. Catering to fitness fanatics, Taste of Pace created a menu with Krave Jerky thats high in protein and low-carb to keep everyone feeling their best.
Menu
Greek Yogurt Parfait
coconut granola, honey, mint
Baby Kale Salad
cavolo nero, feta, candied pepita, lemon sumac, lemon garlic KRAVE jerky
Red Quinoa
avocado, arugula, beluga lentil, basil citrus KRAVE jerky
Potato Leek Frittata
green harissa, chili lime KRAVE jerky
Beet Deviled Eggs
chives, garlic chili pepper KRAVE jerky
Endive Spears
herb goat cheese, crushed spiced almond, caramelized leek, endive spear, basil citrus KRAVE jerky